/Chercheur en danse pratique et théorique
/Dance researcher in practice and theory
/Artistic director of Neopost Ahrrrt
News
Beatriz Consuelo nous a quittés...
C'est avec une certaine tristesse que je vous écris.
Ma mère, Beatriz Consuelo Gafner, s'est éteinte sans souffrir hier, jeudi 7 mars 2013 à 10h15, à l'âge de 81 ans, dans l'établissement médical des Arénières.
Une cérémonie aura lieu lundi 11 mars à 16h au Centre funéraire de Saint-Georges, suivie d'un pot rassembleur au Café de la Tour à 17h.
Une célébration festive avec photos, vidéos, témoignages et danses sera organisée dans quelques mois au Studio Consuelo du 44 Coulouvrenière.
Son corps repose à la Chapelle de la Cluse (Murith) au 89 boulevard de la Cluse Genève de midi vendredi à lundi midi.

Je vous embrasse tous-tes tendrement, partageant avec vous le bonheur de l'avoir connue.
Frédéric Foofwa.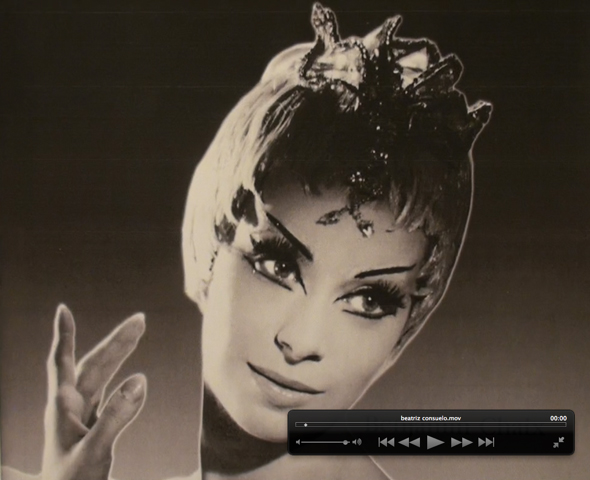 Foofwa s'interroge sur la bipédie
Listen to "La meilleure façon de marcher" - An interview with Foofwa for Espace 2 Radio:
Photos of "Fenix" premiere @ Teatro La Fenice

"Fenix" was ​reborn from the ashes of the Fenice thanks to the beautiful photos by Gregory Batardon of the premiere in Venice on 27 and 28 July 2012.
/ "Fenix" renaît des cendres de la Fenice grâce aux clichés de Gregory Batardon à Venise les 27 et 28 juillet 2012.
> See the photos on the "Fenix" page
Foofwa interview in Tribune de Genève

An interview/portrait of the artist was presented in the Tribune de Genève on June 30, 2012. Foofwa talks also about his new creation "Fenix" (read/view more on "Fenix" below).
« Foofwa, la grâce singulière - En juillet, le danseur et chorégraphe genevois Foofwa d'Imobilité propose une nouvelle création à Venise »
> read the article (pdf)
Fenix Préparépétitions (Preparehearsals)

Watch videos of the preparatory rehearsals for the new creation of Foofwa "Fenix" which is being prepared for the Fenice Theatre in Venice on the 27 & 28 of July 2012.
/ Répétitions pour la création à la Fenice de Venise des 27 et 28 juillet 2012 avec Anja Schmidt, Ruth Childs, Michèle Gurtner, Richard Kaboré, Nicolas Leresche, Filbert Tologo, et la voix de Foofwa.
Caméra et montage de Foofwa.
Foofwa is a member of RG3C

Foofwa et Neopost Ahrrrt sont devenus membre du RG3C avec Cie Alias, Cie Gilles Jobin, Cie Greffe, Cie La Ribot & Cie 7273. Les six compagnies de danse indépendantes genevoises conventionnées avec la Ville de Genève la République et Canton de Genève et Pro Helvetia ont constitué en décembre 2011 le RG3C Regroupement Genevois des Compagnies Chorégraphiques Conventionées.
Pour plus d'informations sur le RG3C visiter le site RG3C.ch